Watauga County Farmers Market
Join us at the farmer's market! for coffee & more!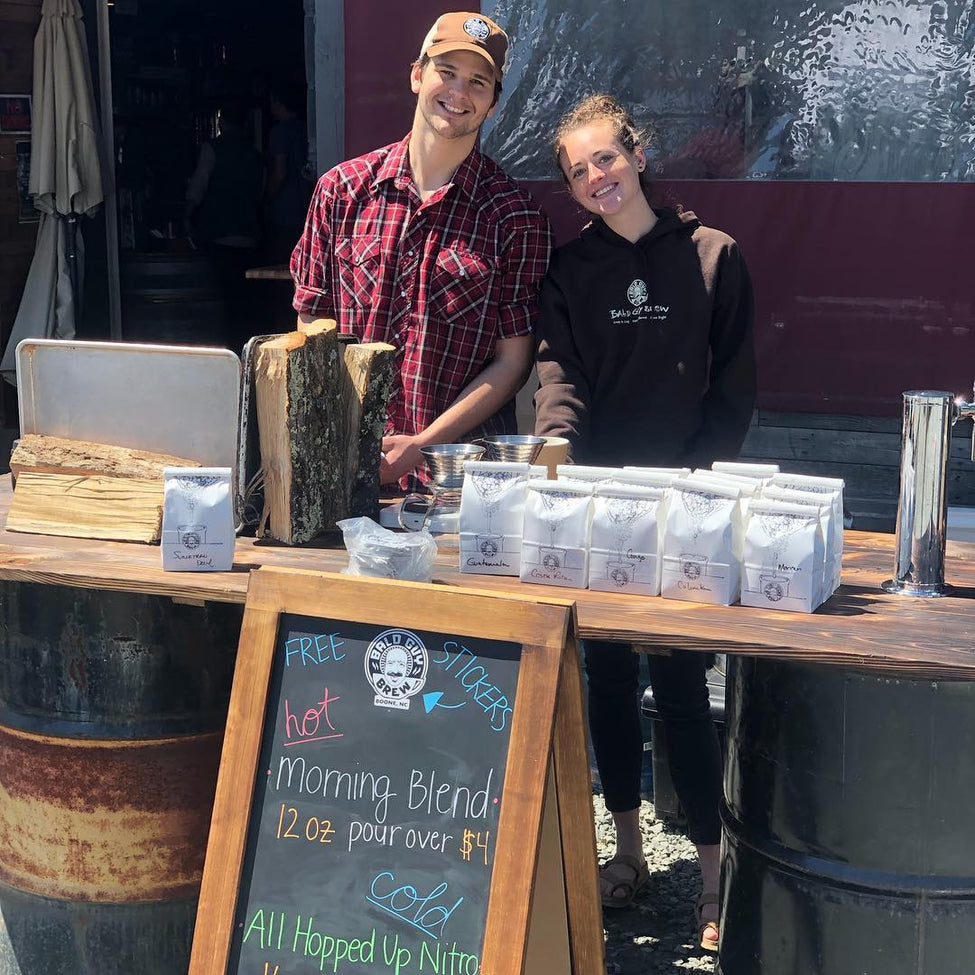 DRINK FRESH COFFEE
Come see us at the Wautauga County Farmers' Market to enjoy your choice of our freshly brewed hot or cold organic coffee! 
Every Saturday, we serve up our own specially selected, eco-friendly, fair-trade organic coffees - roasted to perfection at our own roastery, right here in Boone, NC!  Nothing gets better than that! 
You can also purchase our fresh roasted beans and other treats to take home with you so you can enjoy Bald Guy Brew at home.

So come on down to the Farmers' Market to connect with friends over our amazing coffee, mingle with your neighbors, and enjoy some of the best organic produce and baked goods you'll find anywhere in the region!  We'd love to see you!