Organic Guatemalan Coffee
Fair Trade & Organic Certified
Product Info
Organic Guatemalan Coffee Overview
Discover an outstanding example of organic Guatemalan coffee from the Huehuetenango region. Our organic Guatemalan coffee is produced in partnership with Café Femenino, an organization committed to ending the cycle of poverty affecting women coffee farmers around the world.

Primary Descriptors: This high quality Guatemalan offers sweet, clean, and bright aromas of hazelnut, with a smooth chocolatey flavor of citrus and roasted nuts.
Roast: Medium/Medium Dark
Notes: Fair Trade & Organic Certified 
Our Organic Guatemalan Coffee
Our Organic Guatemalan Coffee is from Cooperativa Agrícola Integral El Renacimiento R.L., which operates in the Quiché Mayan communities located in the municipality of Nahualá within the department of Sololá, which encircles Lake Atitlan .  Located in and around the rural village of Pasac, these farmers live and work on the steep mountainous slopes between 2,000 – 4,000 meters of elevation in one of Central America's most lively volcanic areas.
In the 1980s, the Nahuala cooperative began to focus on improving the quality of its coffee through training programs and the adoption of new technologies. This focus on quality paid off, as the cooperative's coffee began to gain recognition in national and international markets.
The Origins of Guatemalan Coffee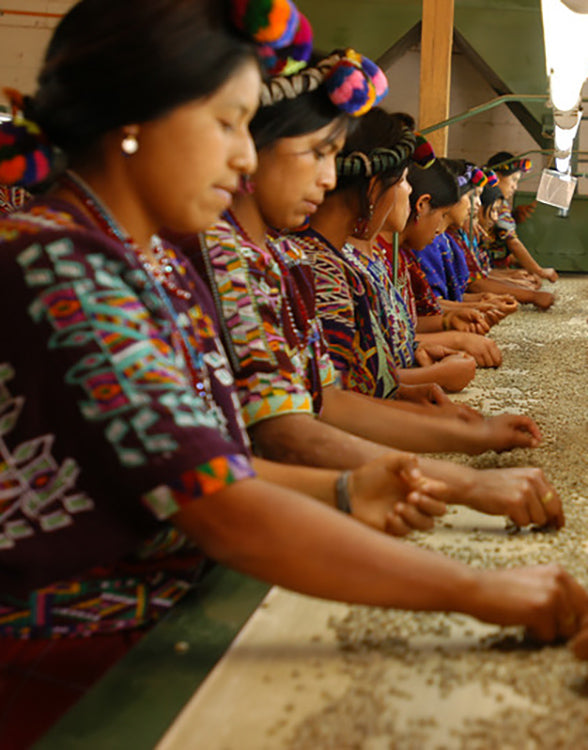 How It Began
Arabica Coffea trees
first arrived in Guatemala in the 1750s amid the belongings of Jesuit missionaries who'd brought them as beautiful ornamental plants for
monasteries in Antigua.
By 1880 coffee was Guatemala's top export after the
formation of the Commission for Coffee Cultivation and Production and the
distribution of more than a million coffee seeds throughout the country's
coffee growing regions.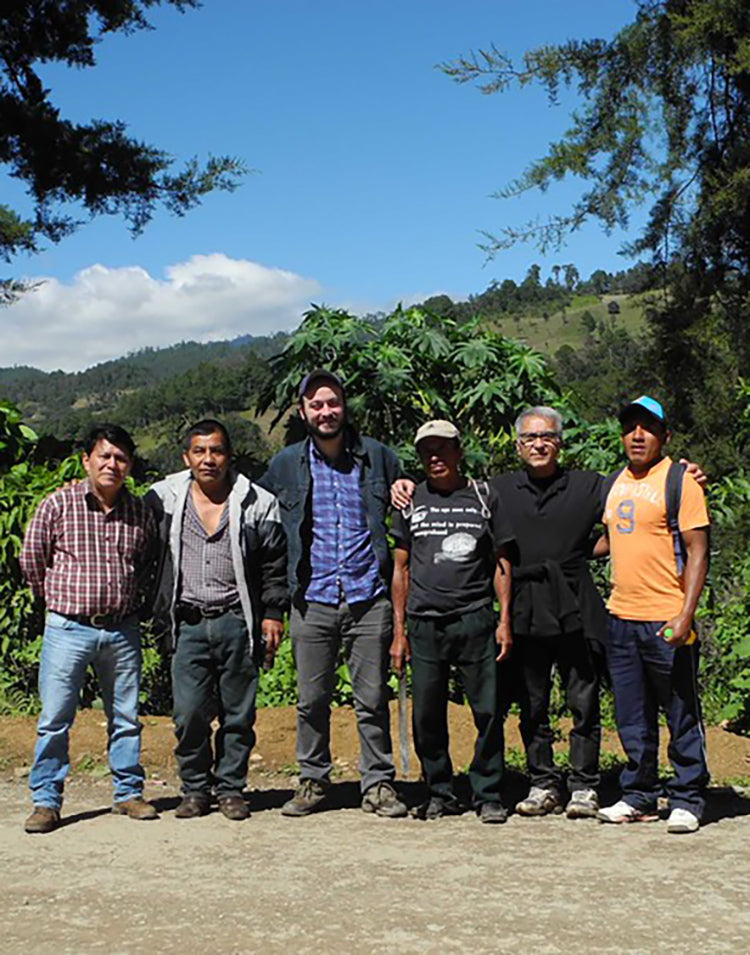 Gautemalan Coffee Regions
Despite a nearly three century history with coffee that has sparked government land grabs,
government coups, and the ever-present threat of leaf rust, Guatemala has emerged as a source of surprising variety in its product.
Guatemala has eight coffee growing regions--San Marco, Acatenango, Atitlan, Coban, Nuevo Oriente Huehuetenango, Fraijanes and, of course, Antigua--ranging in elevation from 4,300 to 6,600 feet and each producing its own range of flavors, thanks in part to the their rich soils and microclimates.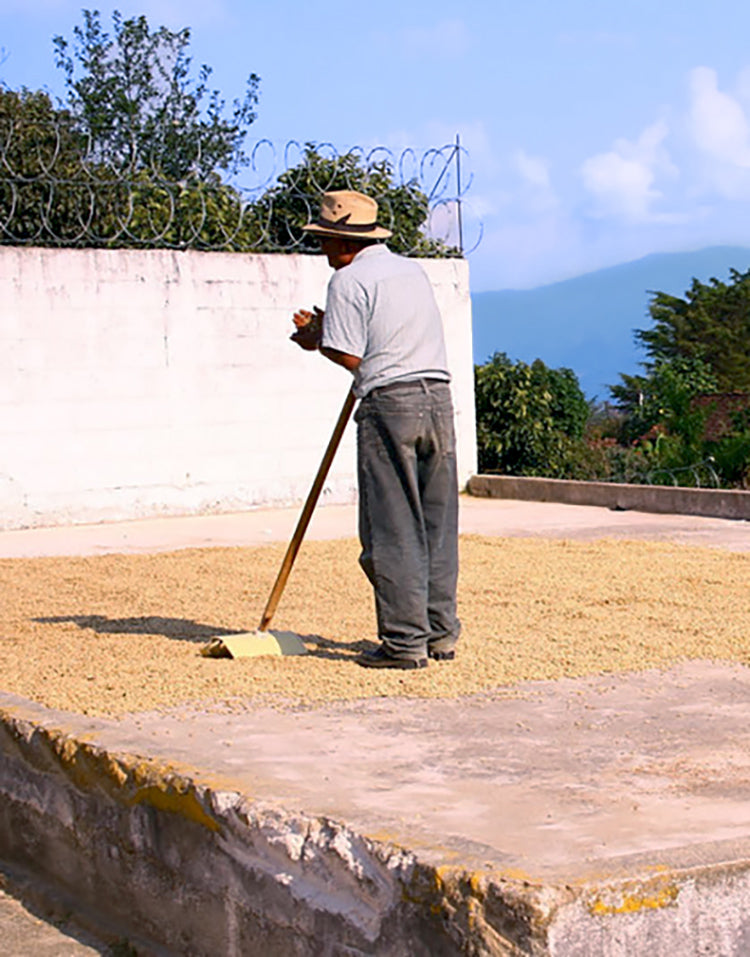 Little Country
Some estimates rank
Guatemala in the top five producers of high grade coffee in the world, with a
high percentage of its crop considered "high quality"--an enviable distinction every specialty roaster seeks in their beans. It's no wonder that half its coffee exports go to U.S. coffee roasters and that the crop represents a large part of Guatemala's annual revenue.
So as you might imagine, the complexity of the coffee industry in Guatemala doesn't only extend to the flavor notes found in its beans. The growers there also live in complex, or, rather, complicated circumstances. 
Altitude: 1,250–1,850 Meters
Designation: Certified Organic
Variety: Catuai, Caturra, Bourbon, Tipica